Elegant and beautiful representative - Gaoshan pagoda tent
31-12-2019
In addition to the A shape tents, more and more customers are more inclined to choose the elegant appearance and flexible application of Gaoshan Pagoda tent.
Gaoshan pagoda tent, elegant, trendy, quickly built, easy to construct and dismantle.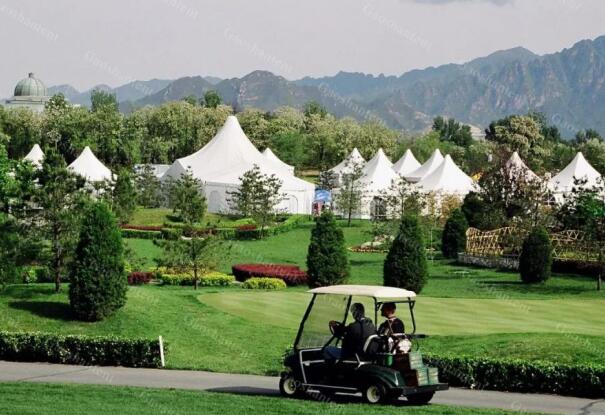 The pagoda tent is made up of high-strength aluminum alloy profiles and pvc coated fabric. The top shape looks like a pointed cone and the bottom structure is stable. The effect is as follows: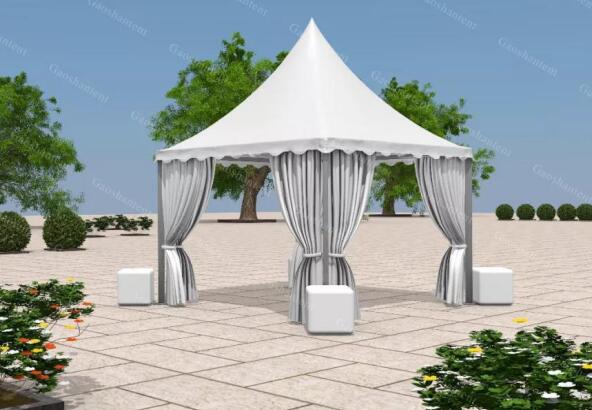 The tent spans with 3 meters, 4 meters, 5 meters, 6 meters and 10 meters. There are three types of main frame profiles, all are widely used.Gaoshan pagoda tent is widely used in various activities such as stations, conferences, concerts, and sports events.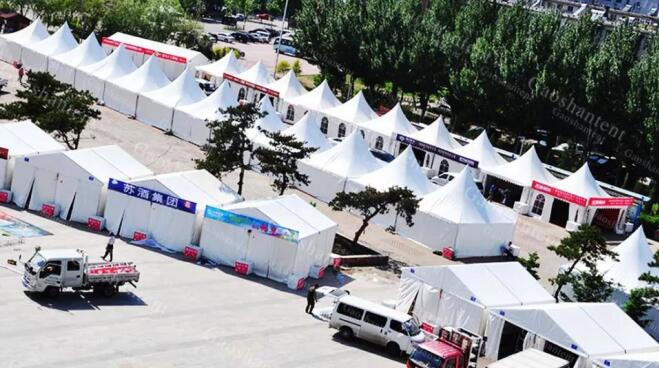 Blue sky, white clouds, and green grass, whether it is a two-person world, or a family of three, Gaoshan pagoda tent is the best choice to relax and enjoy, the interior of the tent is airy and comfortable, and back to nature is no longer a dream.