Environmental Protection Tent For Coal : Fast Constructed, Totally Seal Covered, Easily Movable
26-12-2019
China is a country with a very large coal producing and using capacity. The key dominant position of coal in China as the major energy resources will not be changed in a short period of time. Under the circumstance of advocating environmental protention, energy conservation and emission reduction, cleaning coal storage has become a inevitable requirement to establish a stable, economical, clean, and safe Modern Energy Industry System.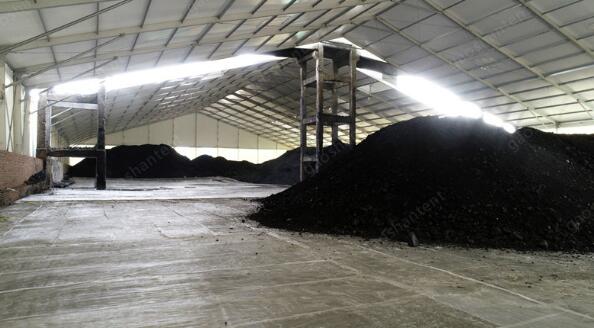 With its superior seal covered performance, fast constructed and easily movable for second use, environment protection tent is widely used in coal mining, coal processing, coal storage, and other aspects. It can provide a seal covered working space to avoid leading to secondary pollution to the surrounding environment.
Coal washing corrosion resistance
For the companies with coal washing and heating, the anti corrosion has become a very headache problem. Under the pressure of environmental protection, domestice famous coal companies need to build producing & processing cover plant for coal washing plant; however, the high moisture and temperature environment with corrosion caused by various chemical elements impact the service life of plant seriously.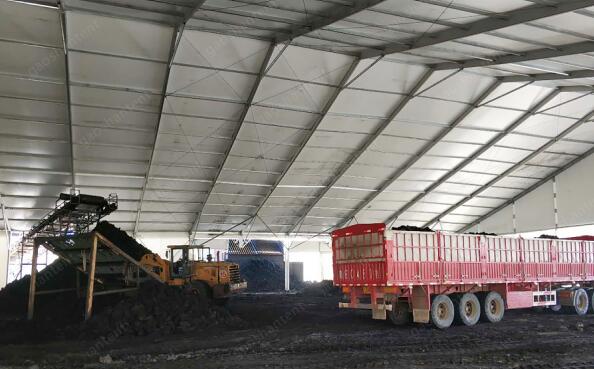 In response to this special requriement, Gaoshan Tent has developed a comprehensive anti-corrosion system: the aluminum alloy fram is covered with oxidation membrane, and a special corrosion resistant material is added to the mutifunctional PVC cover fabric, besides above, all the bolts, fastening parts and anchoring systems are selected with anti corrosion protection. The environmental protection tent has been fully anti corroded with all these methods, which will increase the general service life up to 20 years.
In addition, the modular design with no column in the middle of the tent in 50m makes the large coal washing machine operate freely and realize the 100% space utilized.
As a manufacture enterprise, Gaoshan Tent is committed to promoting the environmental protection development with continuous improvement of our own technology. We are committed to providing efficient and environmental building solutions for various environmental projects. Gaoshan Tent is sincerely looking forward to cooperating with you.