Gaoshan researching new types of tent, Makes you feeling at home.
19-03-2020
In this particular 2020, we may never have a better understanding the meaning of "home" than we do now. People buy a house and take the warmth of home. Similarly, customers buy or rent our assembled aluminum alloy tents, they actually buy a safe and reliable guarantee for every event, sports event, industrial storage, party celebration, just like home.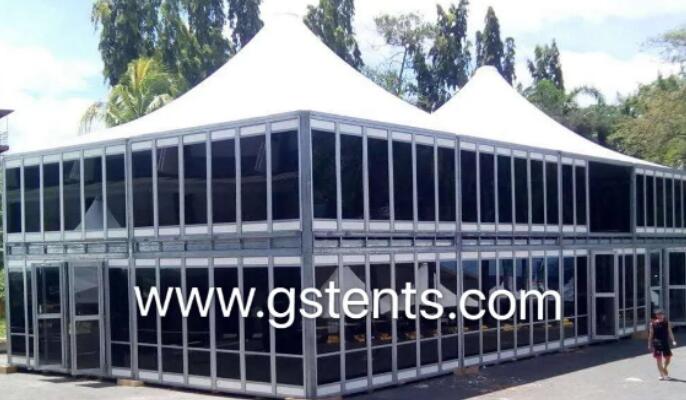 Beautiful Marquee and pagoda tents are well known. Due to the customer's needs are constantly updated, we have never stop innovating, researching and developing.
The peach-shaped tent is designed with a unique shape of a peach heart, highlighting the elegant and fashionable style. It has become an attractive landmark building.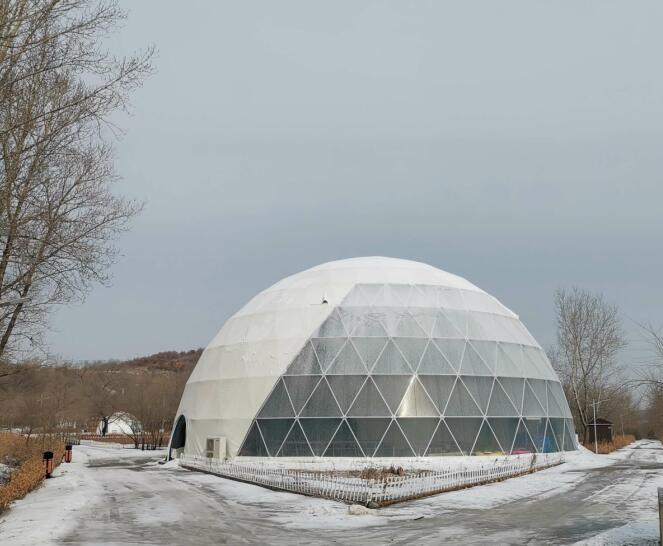 Due to the circular roof design, Gaoshan use a tension system to improve the flatness of the tarpaulin greatly. The structure has no beams and columns inside, very suitable for industrial workshops, aircraft hangars and other fields.
The double-decker tent can not only be flexibly moved and disassembled, but also has extremely high space. The exterior can be designed according to customer needs, especially suitable for large-scale and high-end sports events watching area.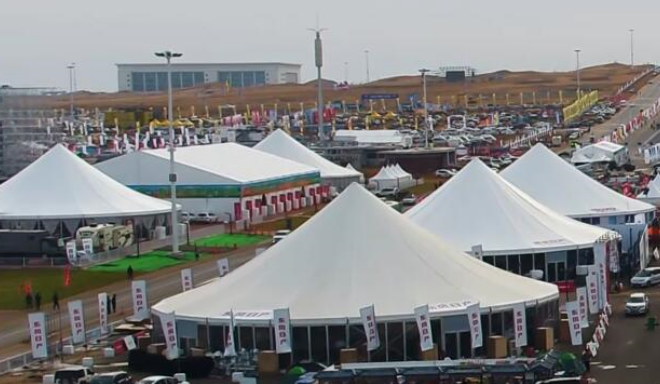 At the same time, according to the changing needs of customers, different types of supporting products have also been applied in traditional tents, such as glass walls, glass doors, curtains, flooring, lighting, air conditioning,etc.
Gaoshan will build safe and stable high-quality building continuously, and design more unique and practical good products. Sincerely meet your needs.