Gaoshan snow tent, Challenge impossible
25-01-2020
How difficult is it to build a snow and ice sports stadium quickly?
The answer to Gaoshan tent company is: a flat field is enough.
Yesterday, another snowy tent project with Gaoshan was delivered. This is a mountain tent that has been developed through more than ten years of construction experience combined with Gaoshan technological innovations.
In the past, outdoor activities were greatly restricted due to severe cold, wind and snow in winter of north China, especially ice and snow sports. The construction cost of traditional stadiums building is extremely high, and lifespan of most these buildings are only one season, which is likely to cause resource waste.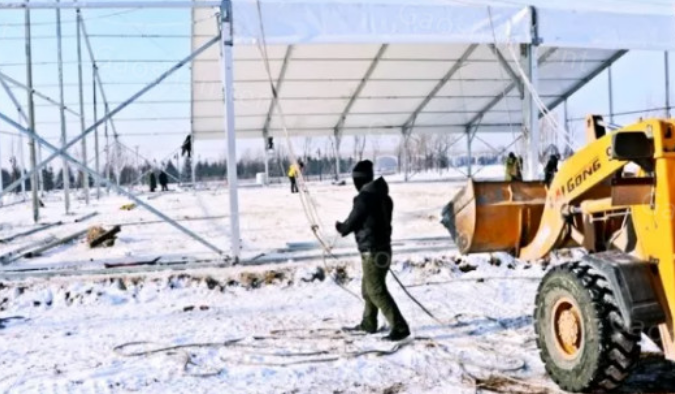 As an industry-leading company in aluminium tent field, Gaoshan tent not only accumulated a wealth of experience in the field of sports events, but also have rich experience in design and construction of mobile buildings in winter. Carried out a systematic test, obtained valuable data, solved problems after clarify. And successfully developed a series of snow tent products at the end.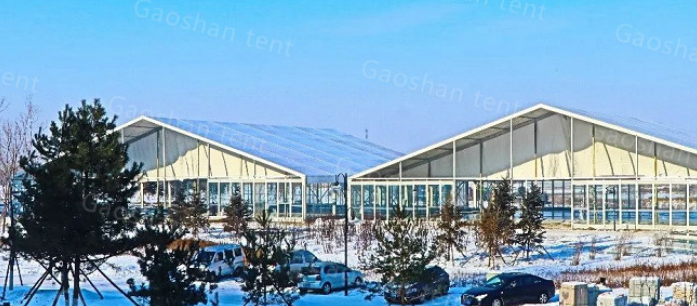 This series of products solved the problems of low temperature construction, wind and snow creatively, also makes the tent products more suitable for any activities in winter, opening up more choices for the event organizer.