Large multifunctional exhibition hall, beautiful and practical
07-02-2020
Recently, Gaoshan created many giant A shape tents for clothing exhibition.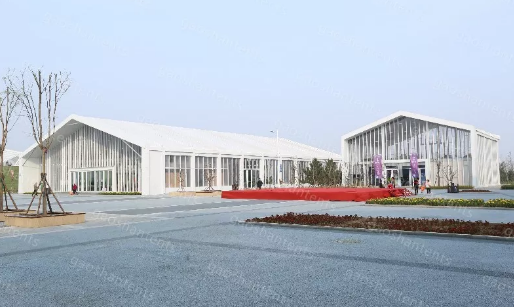 As the official sponsor, Gaoshan Tent provides high-quality prefabricated tent and services for this exhibition, showing the characteristics of the city, helping the show be held successfully.
It covers an area of more than 7000 square meters and contains every specific functions for a large exhibition space. The safety and environmental protection grade aluminum alloy material is selected as the main support of the tent. The eave height of the tent reached 8 meters successfully, enhances the overall visual effect under the premise of ensuring safety and stability.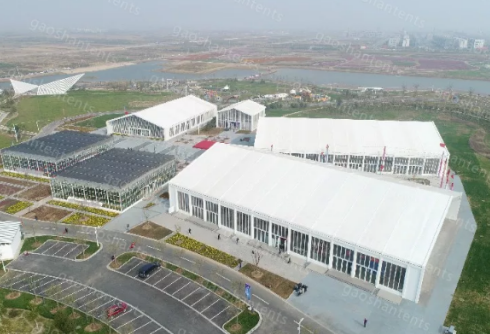 In order to meet the customers' needs for warmth, the top of the tent is equipped specially with a double-layer shading tarpaulin. This tarpaulin is specially treated with burr waterproofing to play a role of zero rain, don't need to worry about the cold weather.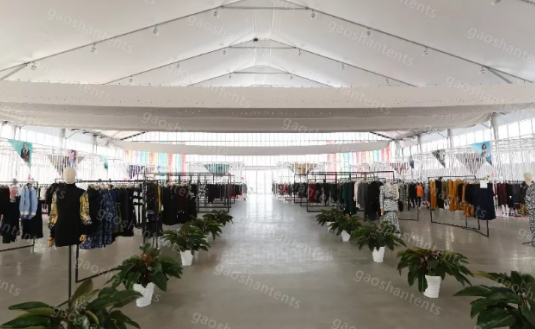 For exhibition organizers, if you want to bring good business benefits, a good venue is indispensable.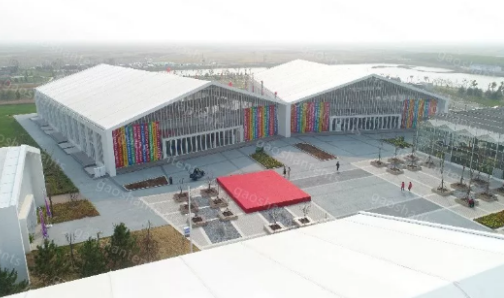 Compared with the construction of reinforced concrete buildings, customizable tent buildings reduce the damage to the surrounding environment and reduce the investment costs of businesses greatly at the same time. I believe that such buildings will be used by more cities!