The Golden Beach Little Strawberry Music Festival Exhibition
26-03-2020
On June 20th, a music festival was held at the Golden Beach by singer Tim Kubart and bands :The Space Cadet Space Love and SMG.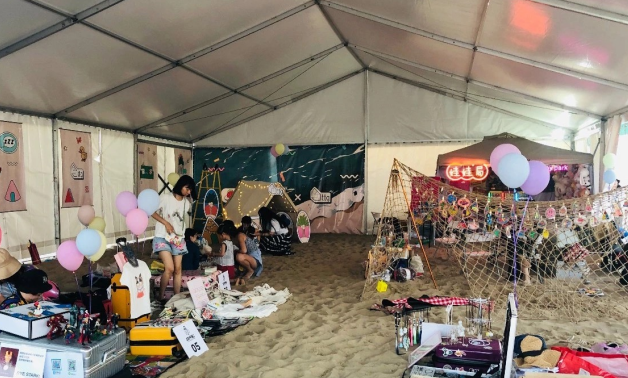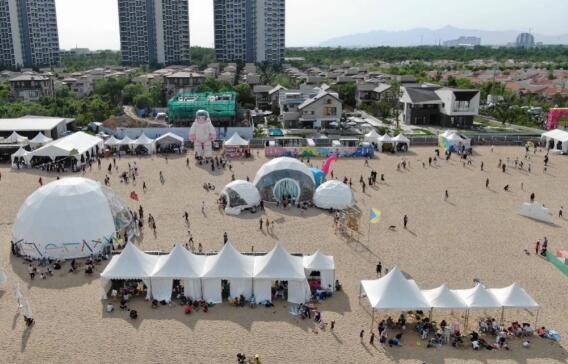 This Music festival is a parent-child gathering of all kids and their parents. On the hundreds of meters golden sands, Gaoshan has built more than 60 tents, includs: Music Live Show, Interactive Art Workshop, Parent-child Game Experience Zone, Children's Entertainment Landscape Zone. and other fuction zoons.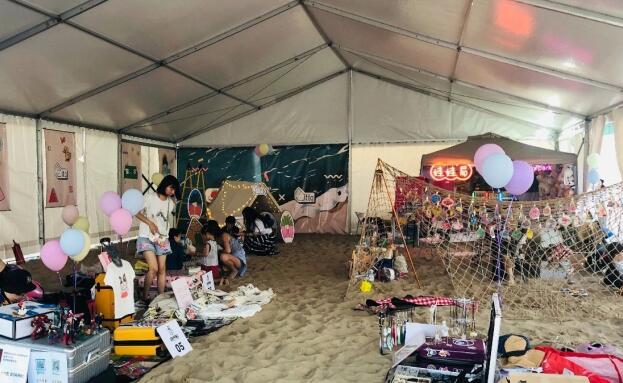 Based on over ten years of research experience, Gaoshan creates high quality and high security tents for children and their parents. Due to on the beach, the fixing method of the tent is very important. The conventional fixing methods include steel brazing, expansion bolts and addation weight. Gaoshan tent paid great attention to safety issues. After repeated communication with Gaoshan technical team, we decided to use steel brazing to fix the tent. During the event, Gaoshan tent was very stable.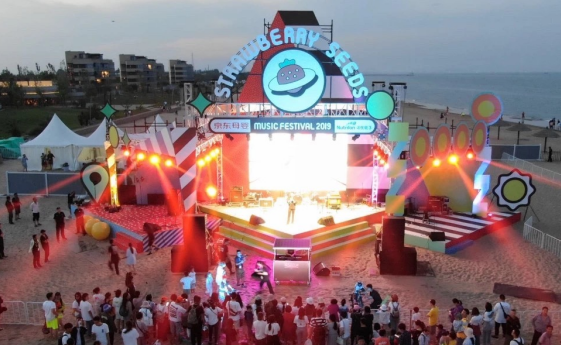 The Golden Beach Little Strawberry Music Festival has diverse activities and diverse spaces. Based on the needs of customer, Gaoshan has created a carnival feast for big friends and children based on the theme of the Music festival.