What is Air Dome?Series of articles—— Five
06-12-2019
Hello everyone, Today is the fifth article of our sharing of the air dome series. It is also the last article of the basic knowledge of the Air dome. I believe that through the first four articles, everyone is not strange to the film. In the final article, we will share air dome appearance and maintenance of the film and after-sales work.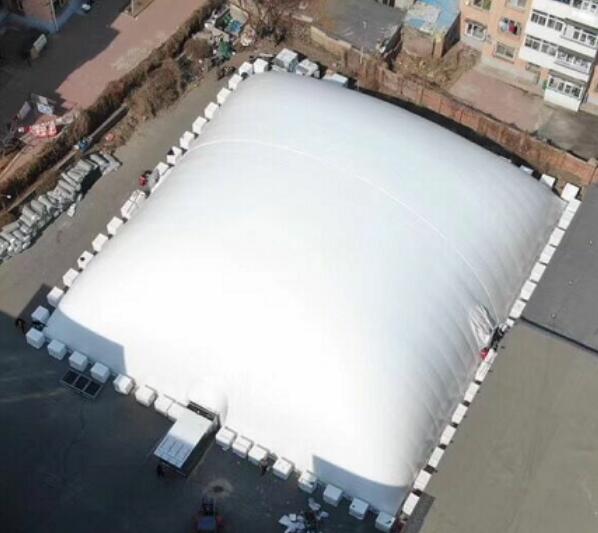 Q1: Are there several options for the external color of the air dome?
A1: The membrane structure is novel and beautiful, and the shape and color can be integrated with the surrounding environment. According to the needs, the appearance can be made into various colors such as colorful strips, blue, green, and white etc.
Q2: Does the air dome have a window design?
A2: The air film can be designed for windows, but it cannot be opened. It is made of special materials to withstand certain pressures. It can play the role of light transmission, But the ventilation still needs mechanical unit to complete.
Q3: What is the sound insulation effect of the air dome ?
A3: The inside of the air dome building is made of an inner lining with excellent sound insulation, which does not affect the surrounding area.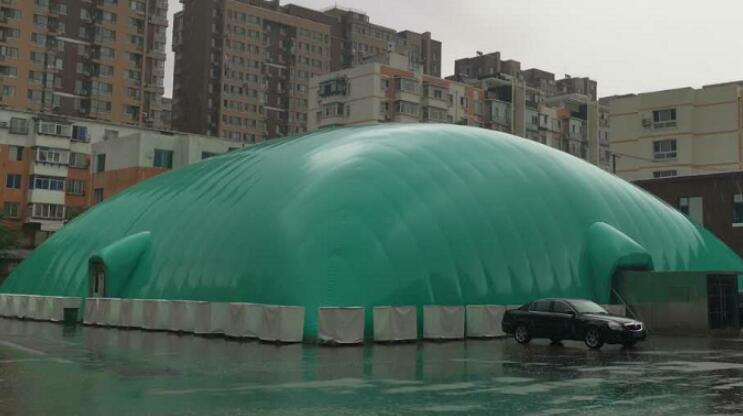 Q4: How to maintain the air dome after building the air dome?
A4: The air dome is controlled by a central control system and requires a very small percentage of manual maintenance. And PVDF membranes have very good self-cleaning ability, and they are usually washed by natural rainwater.
The most important maintenance work is to pay attention to the daily weather conditions and adjust the air pressure inside the air dome building.
We will be equipped with a air dome operation manager to maintain the air dome project. Once the problem occurs, the customer will be notified at the first time, so the maintenance cost is almost zero.
Q5: What kind of after-sales service for air dome ?
A5: We have APP remote control system, the company has a comprehensive management platform, and found that the operation management problem will be alarmed by the client management platform. Small problems can be solved remotely. Large problems will be immediately notified to the customer and company sends professionals to repair. We offer a one year warranty and a lifetime Maintenance services.