Multilateral shape and Pagoda mixed tent
Gaoshan

Shenyang

5days-25days

100,000㎡/monthly
Multilateral shape and Pagoda mixed tent is new shape design tent,Now Traditional A shaped tent alreadly can not meet client personalized demend.New and fashionable slowly become tent new pronoun.
1) No interior poles structure design: to give 100% use of interior space.
2) Heavy-duty and Stable structure
3) Easy to assemble and demount.
4) Convenient to transport and storage. 
5) High Security
6) Elegant appearance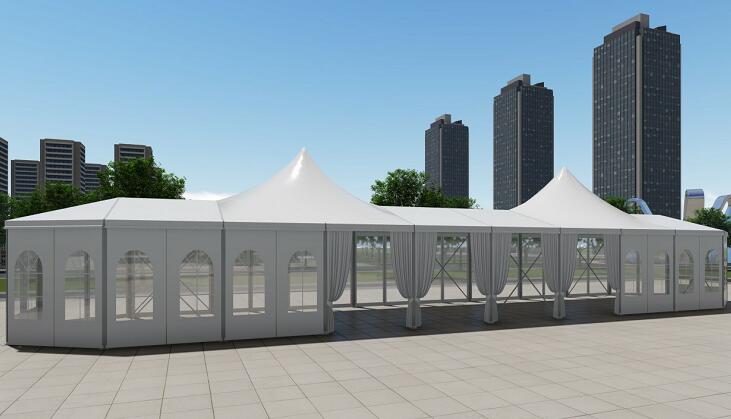 Multilateral shape and Pagoda mixed tent
Product Description
Mixed tent usualy made up of two to three tent shapes. Marquee tents can be used for weddings,Big party, outdoor activities, exhibitions, advertising, sports events,Music Square, scenic spot, festival, fashion show, fair Trade show and so on.
Main Frame
Structure

Size: 203mm*112mm*4.5mm

Material: Hard Pressed Extruded Aluminum Alloy 6061-T6& 6082-T6

Cover material

Density: 650g/sqm, 750g/sqm, 850g/sqm

Material: Both sides lacquered PVC coated fabric

Features: UV Resistant, Waterproof, Fire Retardant B1

Sidewall

PVC Wall, Glass Wall, ABS Wall, Sandwich Wall

Wind Load

80km/h - 120km/h

Snow Load

10cm Thick Floating Snow

Temperature
Index

-30 Degree Celsius to +70 Degree Celsius

Life Time

Aluminum frame more than 15 Years. PVC fabric 5-10 years

Certification

SGS,ISO 9001:2015,IAF.NAC
Product Details
The polygonal design at both ends makes the whole of the tent look less drab, while the central steeple design makes people look very layered. it give you a simple and comfortable exhibition experience.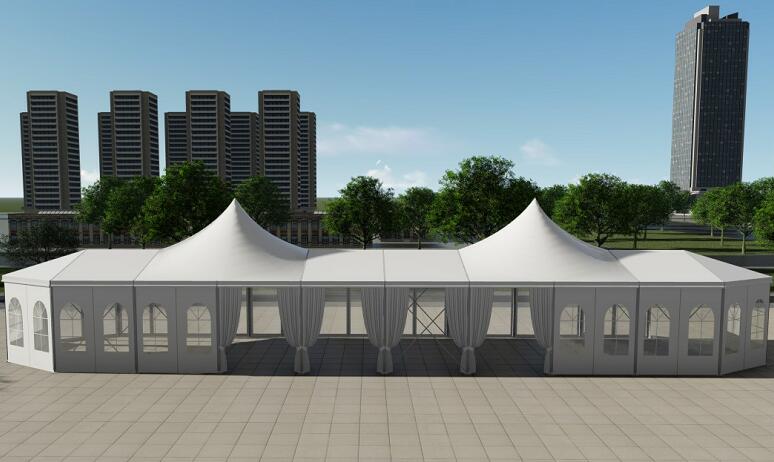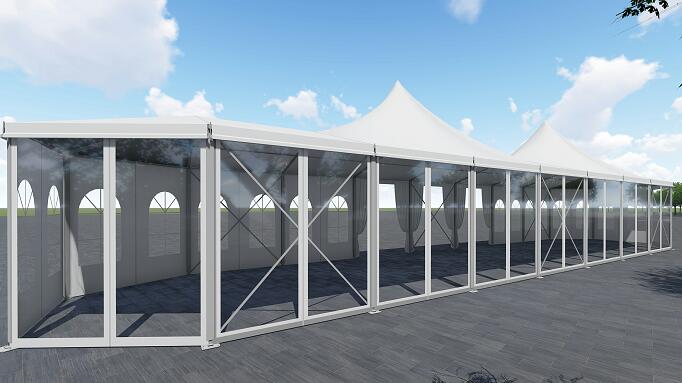 Fixed way
1) Expansion screws: For concrete floor like cement
2) Steel nails: For soft land and gross land
3) Weight plate: For floor cannot be damaged

Packaging Details
1. Aluminum Ally frame packed in Bubble paper
2. Hardware/accessories packed in solid carton box;
3. Roof and sidewall in professional PVC carry bag;
4. Customized packing
Delivery time: 7-25days
Loading Port: Dalian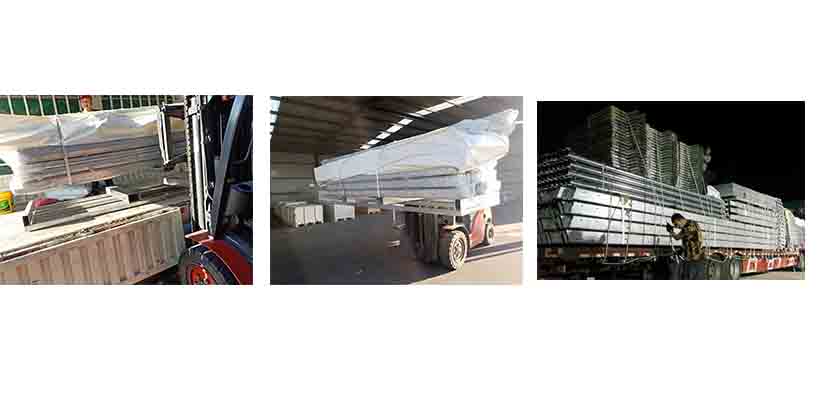 Our service
1. Guide and help you to set up tent ,Wherever you come from, we can go to your home town to help you set the tent up.
2. Set the tent up and check the quality,Make sure all have to be done well before shipping.
3. Ongoing after-sales support
4. Professional engineers offer technical support to customers.