Industrial warehouse storage tent
2021-11-19 16:42
After the sudden snowstorm, is your factory ok?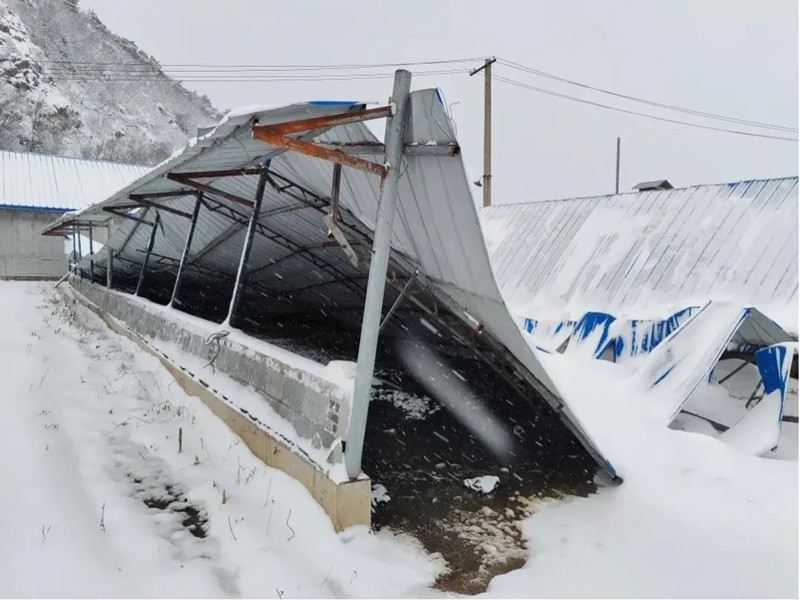 After the snowstorm, people are coming out of their homes to embrace the sunshine. In order to quickly restore normal production and life, whether it is the sanitation workers and volunteers in the streets to remove snow, or the workers risking the danger of carrying goods in the collapsed warehouses, all walks of life are quietly paying and self-repair.
At the same time, many enterprises have encountered another problem: factory collapse, a large number of goods, equipment, products where to go? Where should I put it? Build another one? Not to mention that it takes a lot of time, the northern winter, laying the foundation is a challenge!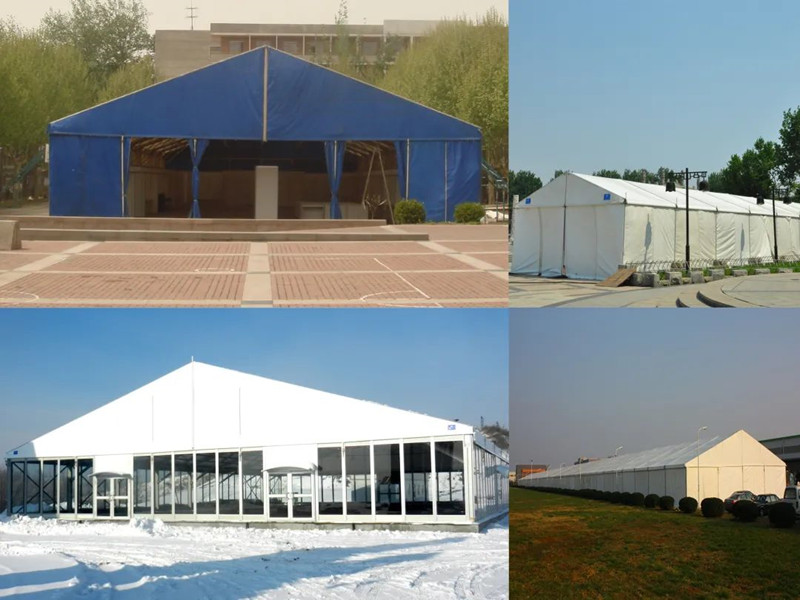 Gaoshan tent was founded more than 10 years, has always been committed to the mobile construction of the building, more has a wealth of experience to post-disaster reconstruction. The focus of your concern is the reason why we have been active in all walks of life!
Reason 1: Construction is fast and requires no foundation
The flexibility and ease of operation of the canopies, coupled with Gao Shan's own set of clear procedures, enable the installation to be completed in a matter of days. In addition, the assembly + modular production combination, low requirements on the ground, ideal for the current post-blizzard complex operation site.
Reason 2: The recovery value advantage is obvious
The profile of the owner of the Gaoshan tent is aluminum alloy structure, its recycling value is very high, can be repeated dismantling, material utilization rate of 100%. Even if extreme weather occurs in winter, they can choose to dismantle them first and then assemble them again after the disaster is over.
Reason 3: Use all season, temperature controlled
The high strength reinforced aluminum alloy frame and tarps independently developed by the Gaoshan tent can resist the wind of grade 12 and snowstorm weather. Double tarpaulin glass silk cotton design, for the traditional awning room plus "cotton-padded clothes", so that winter awning is no longer cold, whether goods storage or manufacturing can be carried out smoothly.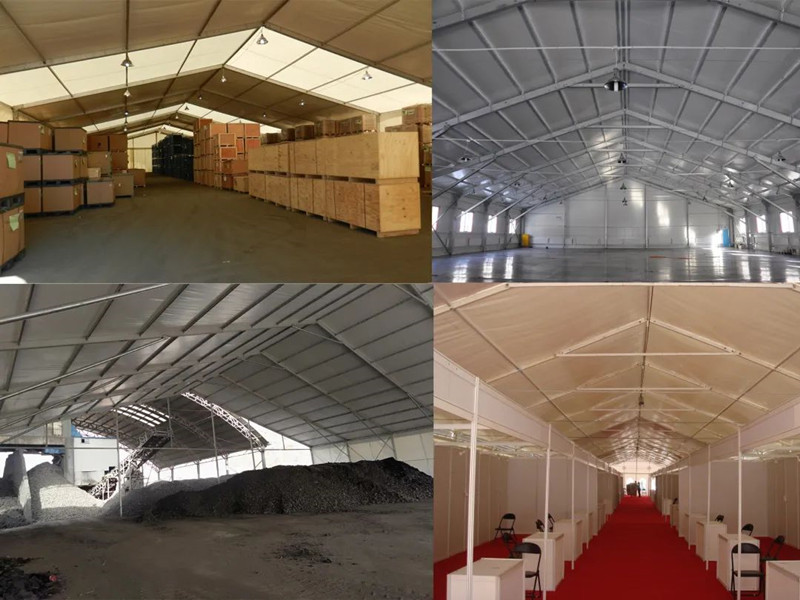 As the weather turns cold, the construction of traditional buildings will have to wait, but mass goods and production cannot wait! The Gaoshan tent is located in the northern region, and has rich experience in winter construction. To Gao Shan, Gao Shan will give you an economical and safe production base and storage space!
Get the latest price? We'll respond as soon as possible(within 12 hours)