Gaoshan winter tent, the most beautiful scenery in winter
29-01-2020
This season is winter in China, and it has started to snow in north China! Have you ever seen tents in snow?
After entering winter, the temperature in most areas in the north has droped to above -10℃Engineering projects such as site leveling, foundation treatment, outdoor decoration, roof waterproofing, and high-altitude concrete pouring are no longer available. But for Gaoshan tent company, NO PROBLEM at all !!!
Gaoshan tent are be fixed and installed by many ways according to the actual situation, such as steel nails, expansion anchor bolt, chemical bolts, load bearing floor or net basket, etc.. Flexible and environmentally friendly, tens of thousands of square meters of disassembly and assembly tasks can be completed within a few days. The project also provides insulation tents required for winter construction.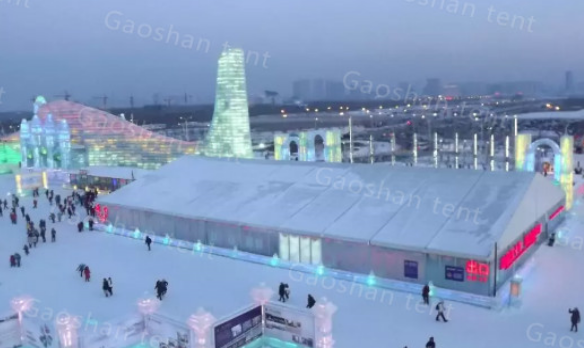 Gaoshan tent is made of high-strength aluminum alloy and fire-retardant and flame-retardant tarpaulin. The overall weight is light. Generally, it only needs a piece of flat land to build. Some special-shaped tent can even be built following the conditions of the mountain. Especially suitable for industrial, mining enterprises and mountain tourism site of a complex project.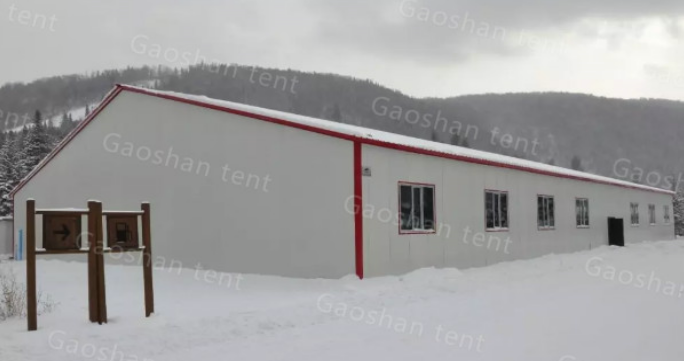 The tent does not require civil engineering and has the characteristics of rapidly construct and dismantle, so it does not cause any pollution to the ground and soil, easily meets environmental protection requirements.