Tent drive business events
17-02-2020
Gaoshan Tent Co. sell and rent different types of tent for diverse business activities. The Movable tent not only has a short construction time & a low construction cost, but also movable, in other words, it's very practical.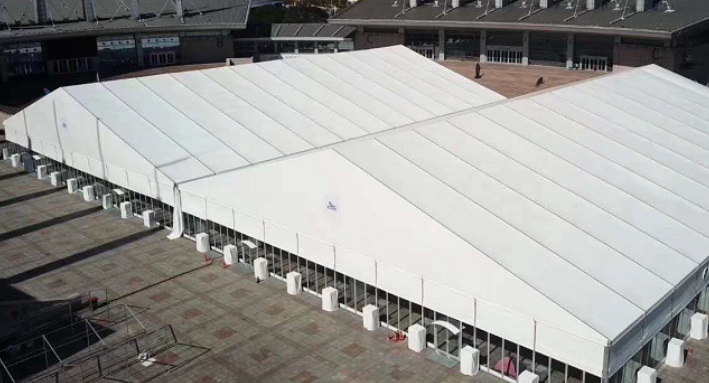 New Product Launch
At present, many companies are keen on offline brand promotion. The Gaoshan Dome tent has a special mesh shell structure and has an exquisite appearance. In order to enhance the effect of the event brand promotion, we spray-printed customers' logo on the tarpaulin and printed the event theme. With the addition of LED lights, in the dark night, the Dome tent becomes the focus of the scene, which attracts more attention and better publicity for brand activities.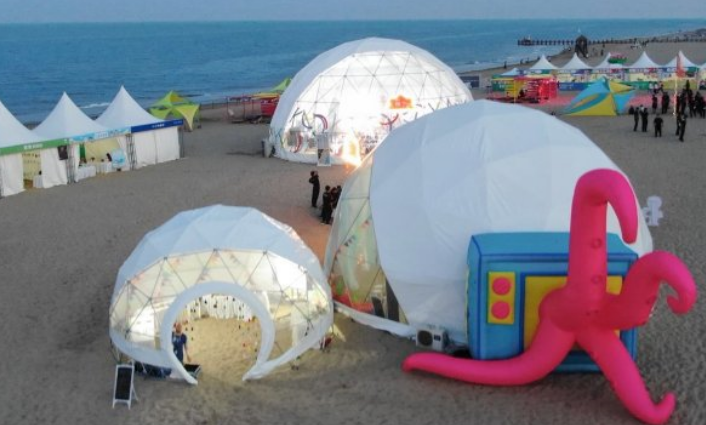 Outdoor brand store
In general, outdoor pop-up stores use marquee tents for opening celebrations and temporary promotions. Gaoshan tents can quickly complete the establishment of brand stores in densely populated places, creating favorable geographical conditions for brand new products or maximizing the benefits of promotional activities.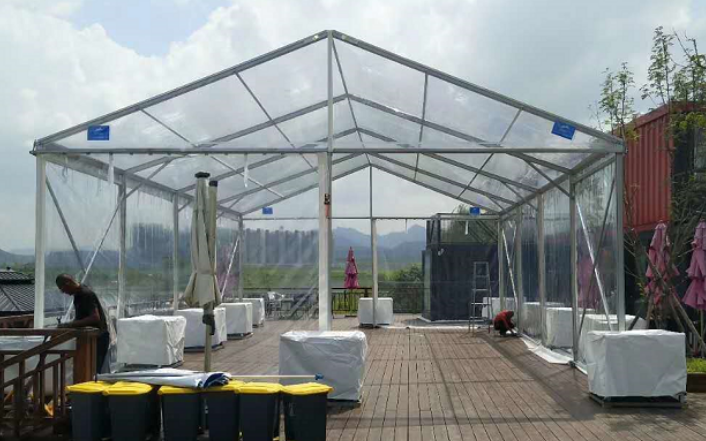 Promotion of publicity activities
In recent years, more and more tents have been used to hold the promotion of real estate sales and corporate anniversary receptions. The tents are not affected by the weather outdoors, and they provide a comfortable environment with outdoor garden views. At the same time, a complete set of supporting facilities such as cloth curtains, lighting, flooring, and carpets can be used to better promote their brand concepts and bring good business benefits to commercial activities.