What is Air Dome ?Series of articles—— One
16-11-2019
The main application areas of air dome are stadium applications,coal storage, mine closure, sewage treatment, landfill coverage etc. As air dome is increasingly recognized by more and more industries, The air dome is getting involved in a wider range of fields.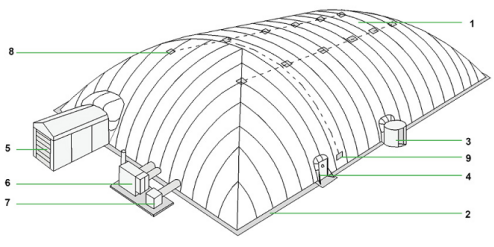 Every new product need go through the being understood period, wait-and-see period, trial period, and mature period. The air dome has be widely used now, but most people still feel strange to the Air Dome. In order to let everyone know more about Air Dome, we sincerely made a series of air dome Q&A. We hope we could offer help to people who want to know about the Air Dome.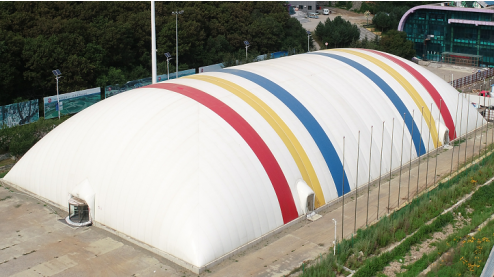 Q1:What is the air dome built with ?
A1:The air dome is made of high-strength flexible PVDF membrane material, which is supported by air pressure to cover the large-span space.
The principle is as follows: the membrane is fixed to the periphery of the ground infrastructure, and the Air Supply System is used to increase the pressure of the chamber to a certain pressure, so that a pressure difference is generated inside and outside the roof to resist the external force. Since the air pressure is used for supporting, no beam or column is needed, so a larger, completely cleaned building space is available.
Q2: What is the maximum width and length?
A2:It is easy to achieve a width of 180 meters, and the length is no limited, because the membrane weight is very light, the weight per square meter is less than 3 kg.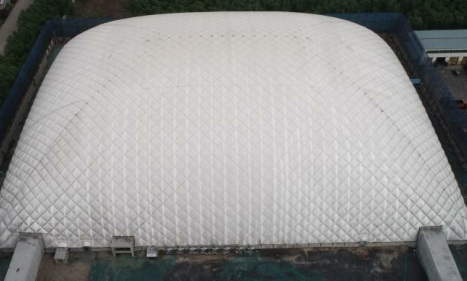 Q3: What is the cost of air dome construction?
A3: Practice has shown that building a 40-meter-wide tennis hall with an area of 3,000 square meters requires at least USD 250/m2 for traditional construction but USD80-USD120/m2 for Air Dome construction, even lower 1/3 of the cost than traditional construction