Environmental protection air dome for garbage disposal
13-02-2020
Background: According to authoritative data, Chinese garbage growth rate has reached more than 10%, and Chinese urban domestic solid waste accumulation has reached 7 billion tons. Garbage disposal is getting more and more imperative under such severe situation. But urban landfills have brought geological pollution and incineration of waste has brought air pollution.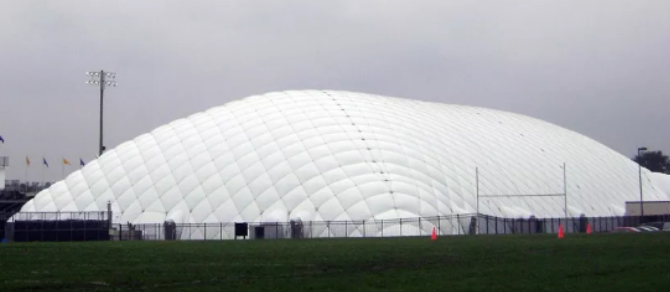 Gaoshan intelligent environmental protection air Dome system is very suitable for the field of waste treatment
一、Totally closed
The material used for the capping of the waste treatment plant is a new type of environmentally friendly building material, which has high tensile strength and light weight. All membrane materials are connected by hot-melt welding, which has excellent sealing performance. It can ensure the sealing of the cover body and the insulation of internal corrosive gases. Its performance is much better than other materials.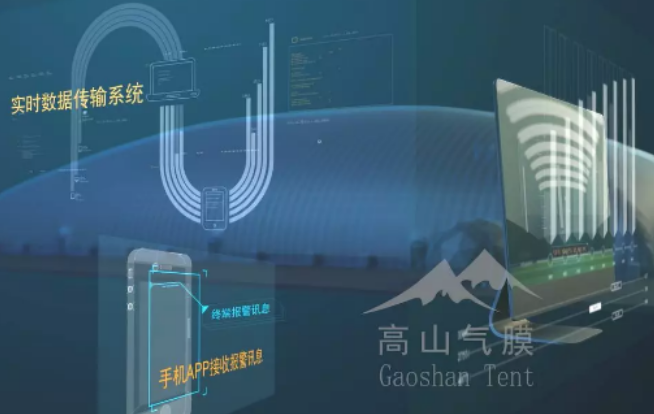 二、Well ventilated
In the fully enclosed air-membrane space, the air inlet, exhaust, and dust reduction devices of the inflatable membrane are combined. The intelligent management system in the membrane can monitor data such as temperature, dust, and air pressure in real time, improving its safety, Energy-saving and stable operation; this can effectively reduce the dust in the shed and purify the internal air, while avoiding the pollution of the surrounding environment by garbage.

The most important thing is that it only takes 10 days to complete the construction of the air Dome. If you need to assemble a tent in a very short time, the Gaoshan inflatable membrane building will be your best choice.