Gaoshan insulation tent, used throughout four seasons
11-01-2020
As the temperature falling continuously in the country, ordinary mobile buildings reveals the problem of low temperature inside and non-wind resistance. Is there any building that can meet venue operators' need in winter? Insulated, economical and mobile, Gaoshan's engineer designed all-season thermal insulation tents at this proper time.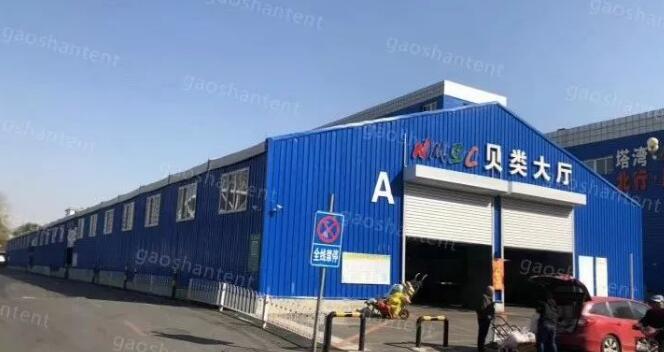 There is a landmark building in a north market, blue and white color indicate the purpose of the building, seafood storage in winter.
3000sqm insulation space, no beams and no columns inside, 100% available space. These features making the booths more neat and tidy, making traders more convenient and orderly. Totally different scenery than before.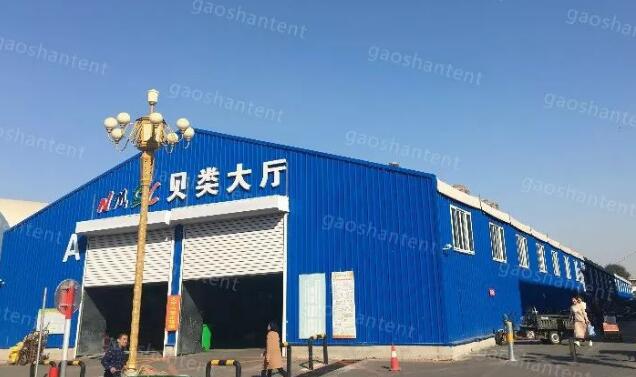 In this time, the blue insulated composite tile is used instead of the thermal insulation cloth. In order to maintain the heat preservation effect better, the glass wool is also added between the steel and tiles. This design has the effect of warming in winter and cool in summer, improving the economic utility effectively.
Whatever it is a commercial exhibition, tourist attractions, wedding celebrations, sports, logistics, warehousing, environmental protection, Gaoshan strives to create a mobile building that is truly suitable for winter use, truly economic, energy-saving and thermal insulation!